Agistri is the smallest island located in the Argosaronic Gulf, near to Aegina and only about an hour away from Pireaus by ferry. Archaeological evidence reveals that this island has been populated since the 5th century B.C. Its first inhabitants were of Peloponnesian ancestry and later on, during the 14th century was inhabited by Arvanites. Nowadays, many women of old age that are of this ancestry continue to wear yellow scarfs, traditional skirts adorned with "siritia" (which is a fabric ornament). Some of them still speak Arvanitika.
This island attracts many tourists that prefer to have relaxing vacation and also, many artists that do not only adore to spend their vacation in there but also are inspired by its unique beauty. The island of Aggistri has three main settlements named Milos (Megalochori), Scala and Limenaria and two ports named Scala (where Ferry boats arrive and depart) and Megalochori.
#What to do
If you like trekking, you will absolutely adore to go on trekking in Agistri due to the fact that its terrain is mostly flat. Agistri's Pine Forest is an ideal place to make a long trek; you cannot imagine how calm you'll feel afterwards. Plus, If you are into water sports, this island is not going to fail you as it offers plenty of activities related to sea. Except of the obvious one -swimming-, you can also try windsurfing and water ski! Moreover, you can try diving but only in certain places. The rocky sea bed of Agistri is going to blow your mind. For those who love cinematography, there is a summer cinema that screens various movies.
#What to see
Agistri has many Orthodox churches such as Agioi Anargyroi, Agios Nikolaos and Zoodochos Pigi which are beautiful and definitely worth-visiting. If you go on trekking, you can also visit Panagia in Metochi. The view under the church is breathtaking and on August 15th, a great feast takes place in there. Moreοver, do not miss the chance to visit Agistri's Folklore Museum. When visiting it, you'll discover the way people have been living in Agistri by witnessing every day items.
#What to eat
Agistri has many restaurants and taverns, thus you have many available options. Apart from trying delicious fresh fish that abounds in there,you can also try Agistri's traditional recipes. Octopus with vinegar is one of the best choices you can make. Fish in there is as fresh as it can get and more delicious than you can ever imagine.
#Where to swim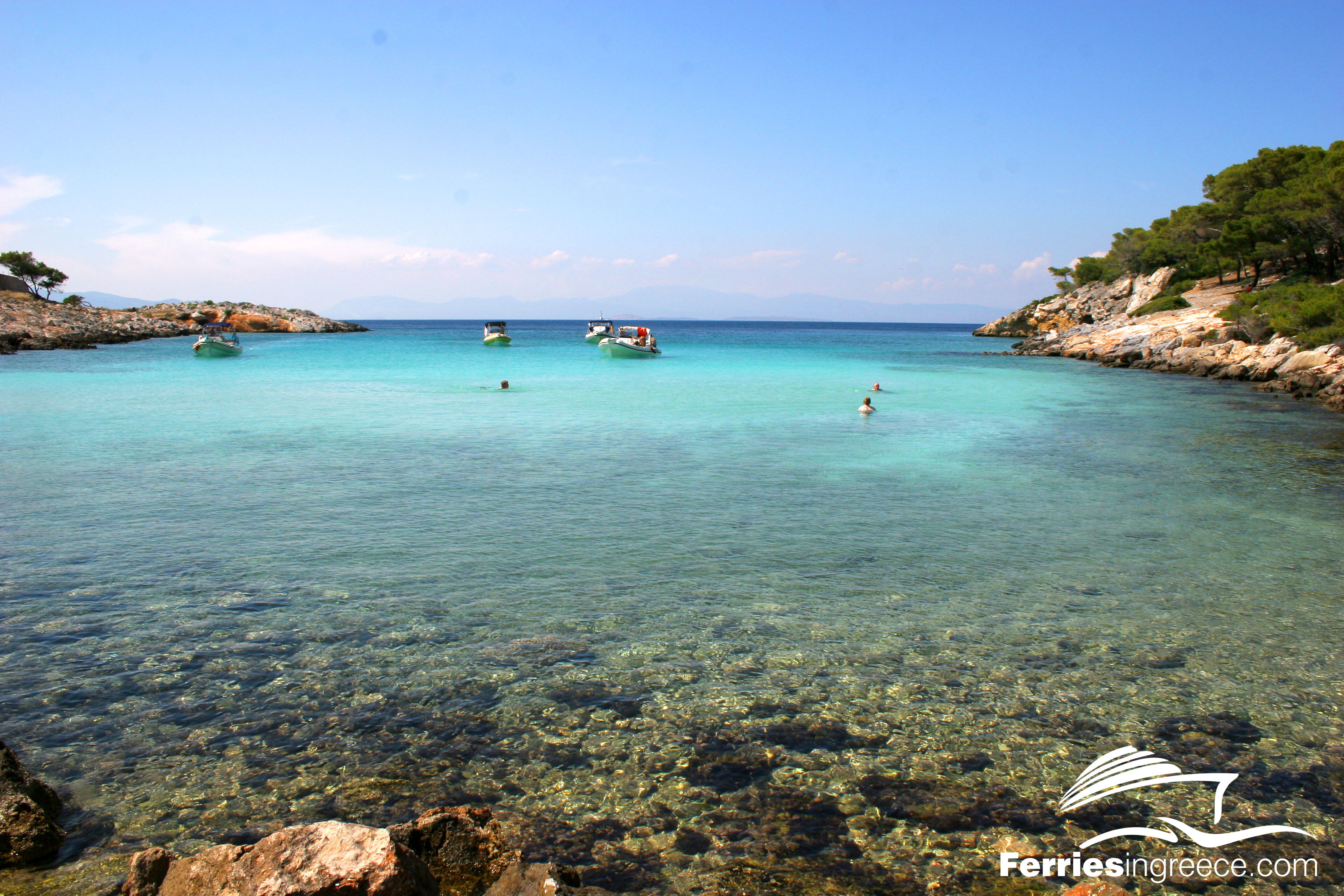 If you like exotic beaches, you should go swimming to Aponisos. Transparent waters and coniferous pine trees draw an impeccable scenery. Every day many boats sail into its small bay. Dragonera is another great option that you should explore, given that is truly wonderful! It is also exotic with crystal-clear waters. Plus, pine trees beautifully surround this beach too. Megalohori/Milos, located in the capital of Agistri has both sand and pebbles and you should definitely visit it before leaving.
Do you long for relaxing holidays? Opt for Agistri and book your ferry tickets now!